COSPLENS: Color Contact Lens for Cosplayers.
Inui Tatsumi, staff for Cure&WorldCosplay, supervised the creation of these new color contact lenses for cosplay use and they are now available.
Product Features
1) Product Material
– 38.5% water when hydrated, making it easy to wear during long photo shoots. It doesn't dry out or get dirty easily.
– Layered, sandwich method of the lens construction makes sure that the colored part of the lense doesn't touch your eye.
2) Design Features
– Thick black edge on the outside of the lense, creating a strong anime-like eye pupil.
– Natural-looking brightness on the inside of the lense, creating vivid colors in photos.
Multiple Colors
3 colors that cosplayers often use are available: Red, Yellow, and Black.
・Red color"Akaki Mononofu"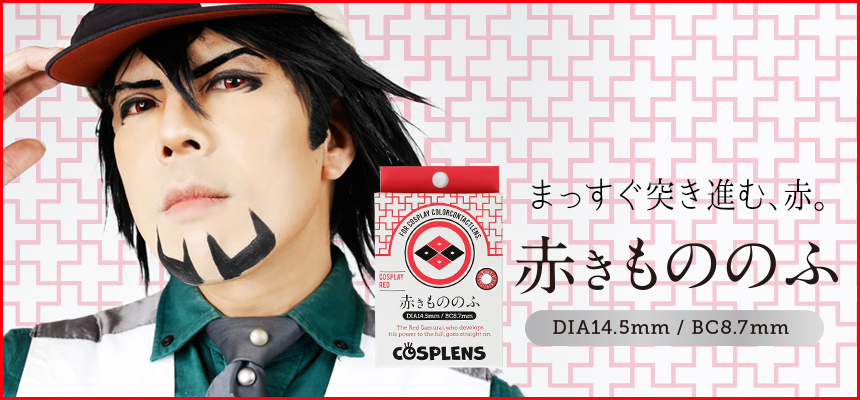 ・Yellow color"Koui no Oh"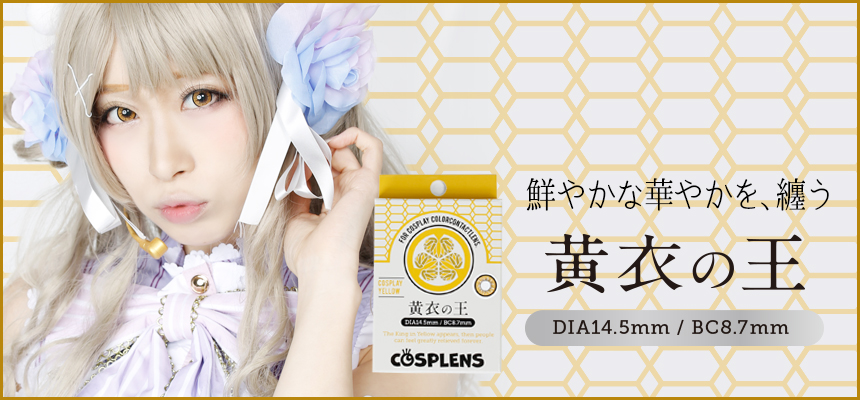 ・Black color"Kuro no Hasya"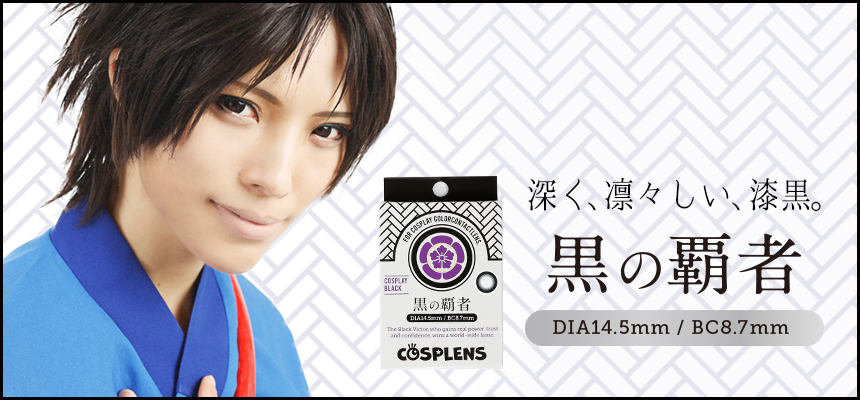 =====================

コスプレイヤーに向けたコスプレカラーコンタクト「COSPLENS」
Cure-WorldCosplay-管理人、乾たつみが監修したコスプレに特化したカラーコンタクトレンズが発売されました。
発色に拘り、スマートフォンのカメラでも綺麗にカラー発色する色合い、デザイン仕様。
販売サイト:http://cosplens.com/
《製品特徴》
【1】品質の特徴
・38.5%の含水率
 長時間の撮影でも乾燥しにくく、汚れにくい。
・安心のサンドイッチ構造
 瞳にレンズの色素が直接触れないサンドイッチ構造。
【2】デザインの特徴
・レンズの外側に濃い黒フチ
 はっきり、クッキリしたアニメっぽい瞳に。
・レンズの内側は自然に明るく
 写真にした時にしっかり発色。
《カラー展開》
たくさんのコスプレイヤーに楽しんでもらうために、コスプレでよく使うカラー「赤」「黄」「黒」の3色を用意。
・赤きもののふ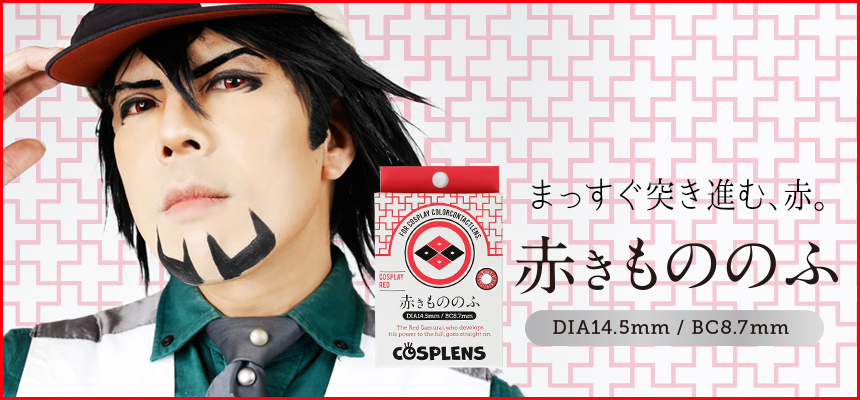 その才を余すこと無く発揮し、まっすぐ突き進む赤きもののふ。
・黄衣の王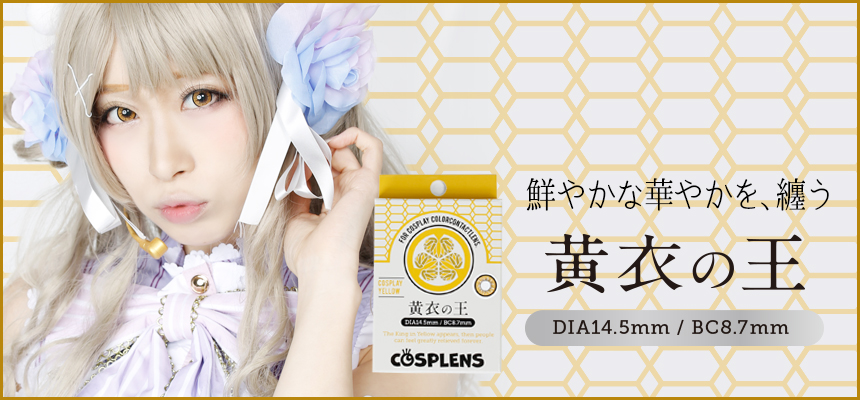 黄金に輝く衣を身にまとう王があらわれたとき、人々は安堵に包まれる。
・黒の覇者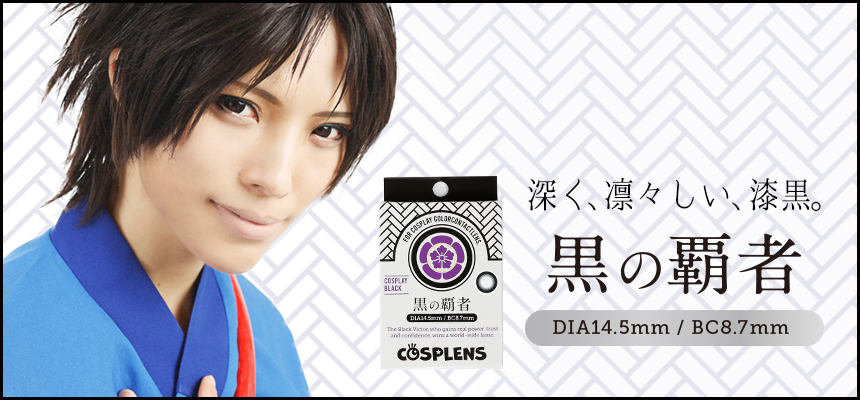 実力と信頼と絶対の自信を得とくし、天下にその名を轟かす黒の覇者。
《商品概要》
商品名 :COSPLENS(コスプレンズ)
度数  :±0.00(度なし)
スペック:DIA14.5mm/BC8.7mm/色直径13.7mm/中心厚0.12mm/含水率38.5%
入数  :1箱2枚入
製造方法:サンドイッチ構造
生産国 :韓国
高度管理医療機器承認番号:22500BZX00517000
価格  :2.980円(税込)
【販売元】
株式会社ネットランドジャパン
http://www.netlandjapan.com/
販売サイト:http://cosplens.com/